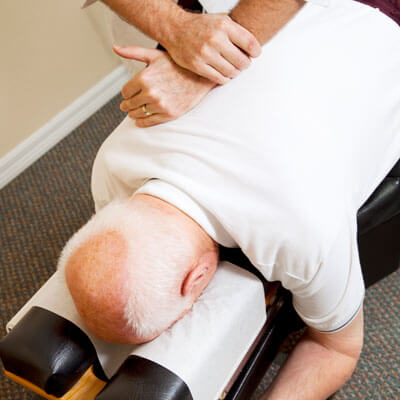 Chiropractic Care
Dr. James Cima and Dr. Edward Sparks can help with a variety of conditions, a few of them are listed below. We encourage you to visit PGA Chiropractic Health Center to learn more about what we do and see what sets us apart from other Palm Beach Gardens Chiropractors. You will be glad you did! Call Palm Beach Gardens Chiropractic office today to make an appointment!
We have helped thousands of patients with herniated discs to their neck and/or lower back. Many were scheduled for surgeries, but were able to avoid going under the knife. We have techniques and equipment that is designed specifically for these types of injuries. If you tried physical therapy, medication and injections and are still suffering…call us today and take the next step.
Another common condition that is treated in our office is headaches. Many of our patients have been searching years for relief without success. We have helped thousands of headache sufferers lead a normal life again. Chiropractic care may be your answer, too. If you have never researched chiropractic care for your headaches, call us today to schedule a consultation with Dr. Cima. We are members of the National Headache Foundation and are always on the leading edge of new technologies.
PGA Chiropractic Health Center utilizes state-of-the-art orthotic hardware and software for our patients foot care needs. Visit Footmaxx (manufacturer) for all the information on these GREAT orthotics at an affordable price.
In our office, we have countless examples of people who have been cured of the numbness and weakness in their hands by fixing the problems in their necks and wrists with low level light therapy (laser) and chiropractic care. If you have carpal tunnel syndrome, call us, so that we can show you how your spine may be related to your carpal tunnel syndrome.
What Our Patients Say
I left my first appointment feeling confident that I was in great and trustworthy hands.

A big thank you to Dr. James who was kind enough to help my shoulder when it was "acting up".  Also, thank you to Pricilla who assisted in my care. The office staff was very pleasant and kind. Great environment. Great experience.  I am very thankful for Dr. James.

Best experience ever with a professional office! Hats off to the staff!

Exceptional customer service. I was a little nervous but Dr. Cima was very patient and knowledgeable. When I left I was a little sore but when I woke up the next day my pain was gone and I had full range of motion again. Thank you!

Very informative first visit.

I've received treatment from several professionals in several fields and this was the best treatment I HAVE EVER HAD! I learned a lot and consider myself blessed to have gotten this caliber of treatment!

Dr. Cima is a true professional and passionate about his practice.

Jeanna Hill was my therapist at HSS and she is "the best."

I was amazed at how wonderful I felt after my very FIRST visit!

The best team! So thorough and take their time making sure you are well taken care of and treated! Thanks so much Dr. Cima and team!!

Strong confidence that my issues will be successfully addressed.

Great first experience with the entire staff at pga chiropractic. I would definitely recommend them!

Dr. James was very thorough in determining everything that could be contributing to my issues. After just one visit I feel improvement in the areas which were causing me trouble.

My wife Sabrina has been telling me to visit the practice for a few years. I should have listened earlier. Great experience.

Very wonderful experience. Feeling confident for success. The doctor  and staff were helpful and friendly. Thanks for finding my
problem.

Staff is friendly and knowledgeable in what is expected for the healing process.

Charlie and James Jr. were amazing. I have had a terrible stiffness for the last couple of weeks. I have been to a lot of chiropractors over the years and James Jr. is the best I've found in Palm Beach County! He is my go-to from now on!

A very welcoming atmosphere. I would not hesitate to recommend.

I appreciate and was impressed with the team approach to care and breadth of services available to patients at one site. For me it was very helpful to have physical therapy connected with the chiropractor's office so that several treatments methods may be utilized during a single visit. The staff was friendly and caring.

I made a couple phone calls to surrounding practices before making a final decision; and your staff by far was the friendliness & most helpful!!  Any patient's first impression is staff, and I had a great first impression!

Doctor and staff are nice.

Dr. Hill was very helpful. I referred another friend to her.

After one visit, my back felt better than it has in years!!! The staff was friendly and professional!! I was even seen earlier than scheduled. Thank you for everything!!!

I have suffered with TMJ for over 25 years. Dr. Cima is the only person that ever gave me relief. He's the Best of the Best!

You guys are all great. Willing to go above and beyond to help a person out.

Looking forward to the next session.

Looking forward to a better enjoyment of walking and strength.

I was impressed with my first visit.

Dr. Sparks was AMAZING! :)

I came in with a broken foot and severe back issues. It felt miraculous, especially after no results from a neurologist. I also received a great back and neck adjustment and I immediately felt much better.

More from Margarita…»

I even slept through the whole night which I hadn't been doing.  After speaking with Dr. Cima, I feel extremely hopeful for the first time since my ordeal. He is definitely a miracle worker.

Sweetest staff ever! Great and amazing doctor and very positive. Only on my second visit and am feeling better already!

Explain everything very well.

I arrived with a pain in my neck and all down my left due to sciatica. I know I need more done but I slept through the night for the first time in months.

Dr. Cima is amazing! I felt pain relief after the first visit. Thank you for making me feel better.

I was very pleased with the treatment, attention, and care I received from Dr. Cima. I had a great experience and Priscilla and her magic hands is an added bonus. 7/6/17

Hopeful for some lasting result.

I felt better after my treatment.

The staff was very kind, courteous & helpful. Dr. Cima was very caring and listened intently as I explained my medical history and offered assistance in my medical needs.

More from Nicole…»

I'm excited to get started on my new healthcare path and feel that after talking with Dr. Cima that my health will improve very soon. I am so glad that a friend referred me to this office.

Prior to my visit had I had been to 2 chiropractors without any improvement , my first visit to Dr., Cima I felt immediate relief!
Visit PGA Chiropractic Health Center today!
In addition to the above conditions, Drs. Cima and Sparks and their staff have helped thousands of people from:
Back Pain
Neck Pain
Pinched Nerves
Leg, Shoulder & Arm Pain
Nerve, Bone, Muscle and Joint Disorders
Arthritis
Sports Injuries
Slip & Fall Accidents
Spinal problems rarely get better on their own. Call our Palm Beach Gardens chiropractic office today to get started with chiropractic care!
CONTACT US »

Chiropractic Care | (561) 775-9111