Meet Dr. Brandon Parker, Chiropractor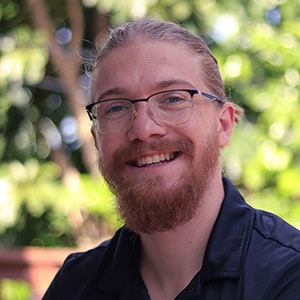 When Dr. Parker was just 12 years old, he experienced a herniated disc while playing football which led to his first chiropractic appointment after failing to find success with traditional medical treatment, including pain medicine.
To tell a kid 'hopefully you'll feel better soon' wasn't enough for me. I visited a local chiropractor in my area and within a few weeks I felt better."
That experience stayed with Dr. Parker his entire life, and ultimately helped him decide to become a chiropractor.
Education and Experience
Dr. Parker attended the University of South Florida as an undergraduate student, working with Division 1 athletes during his time there. After graduating, he attended Port Orange's Palmer College, receiving his Doctorate of Chiropractic in December of 2021. He is also certified through the NSCA as a Strength and Conditioning Specialist, which is the highest personal training certification one can obtain.
"I love working with athletes as well as patients who just want to move better and easier."
During his chiropractic schooling, he had the opportunity to work with patients in the student clinic. One young woman in particular sticks out to him. She was experiencing excruciating pains upon bending forward. After diving deep to uncover what was truly going on in her body, he was able to devise a care plan that helped her feel better and restore function.
Outside of the Practice
Dr. Parker is a firm believer in practicing what he preaches! He aims to live an active lifestyle and loves to hike. He looks forward to volunteering more in Palm Beach Gardens, especially working with children in athletics. As an avid coffee drinker, he welcomes your favorite brew recommendation when you stop by the practice.
Dr. Parker can't wait to meet new patients at PGA Chiropractic Health Center and help them unlock their true health potential. Get to know him when you book a visit today!

Dr. Brandon Parker Palm Beach Gardens | (561) 775-9111