Meet Dr. James Cima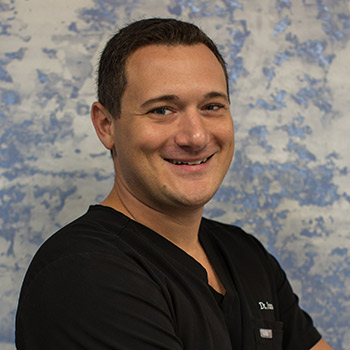 For Dr. James, chiropractic is all in the family as his father is a chiropractor who has been practicing in Palm Beach Gardens since 1976.
Growing up in my father's practice, I was able to see and understand what he was able to accomplish with his patients. I knew my purpose was to have that kind of impact on my patients.
Obtaining a Chiropractic Education
Dr. James attained his Doctor of Chiropractic at Palmer College of Chiropractic in Port Orange, Florida. He enjoyed his experience there in an environment that stressed technique as well as having good hands and diagnostic skills.
Proficient in a variety of methods, Dr. James will provide the individualized care needed to help you heal and experience optimal health. Dr. James is certified in the following:
Titleist Performance Institute (TPI)
He has also received training of McKenzie Method of Mechanical Diagnosis and Therapy.
A Memorable Patient Success Story
When he was in chiropractic college, Dr. James had a patient who would pass out and have visual disturbances at different times that would prevent him from being able to drive. The man had been in multiple motorcycle accidents and had had facial reconstruction. Though the patient received neurological testing, no one could determine what was wrong with him. The man would drive a hundred miles both ways, three times a week, to see Dr. James in the clinic.
Dr. James spent many hours with him, performing manual therapy and stretching. He also provided counseling to the patient. The man had a job in Alaska hauling heavy equipment, so he wanted to be able to resume his work. After about two to three weeks of care, the patient began getting more functional. He was able to start going back to work and drive again. The man was so grateful for the results he got that he wrote Dr. James a letter of appreciation.
OUR SERVICES »
Enjoying an Active Life in Palm Beach Gardens
When he's not at the practice, Dr. James enjoys spending time with his close-knit family. He is married and likes to stay active. Dr. James enjoys exercising, training in martial arts and lifting weights. He also likes hanging out with friends.
Experience the positive effects of safe and effective chiropractic care. Contact us today to schedule an appointment!

Dr. James Cima | (561) 775-9111