Sports Chiropractor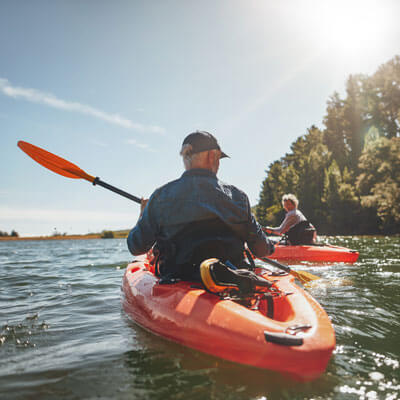 With our fantastic year-round weather, it's easy to stay fit in Palm Beach Gardens! Whether you enjoy golf, tennis, swimming, running, cycling or CrossFit, you likely will experience some discomfort at some point. At PGA Chiropractic Health Center, we can help you stay in your favorite sport without pain.
Our Approach
At PGA Chiropractic Health Center, we help athletes using manual therapy and corrective exercises. These can help to improve athletes' mobility and stability and promote proper movement patterns.
We're also proud to be certified with the Titleist Performance Institute (TPI), a top global program designed to help golf players of any skill level improve their game with a better understanding of the body-swing connection. Dr James ccan accurately analyze and identify how physical limitations in your body can negatively affect your golf swing and lead to injured muscles.
Here are some of the many benefits that athletes can enjoy with chiropractic care:

Relieves pain
Addresses injuries
Improves mobility
Is natural and non-invasive
Prevents injury
Boosts performance
We work with golfers, baseball players, basketball players, football players, swimmers, tennis players, and volleyball players. Many of the athletes we care for perform on the high school, college and professional levels. We also provide care to Olympic weightlifters, crossfitters, bodybuilders, powerlifters, runners, as well as the casual gym goer/fitness enthusiast.
No two athletes are alike, so that's why we offer customized care plans to address each athlete's unique needs. First, we will take the time to listen to what has brought you in. Then we will get to the root of what's going on. Next, we will pinpoint the therapies that will be most beneficial to relieve any sports specific ailments you may have, correct any faulty movement patterns we find, and to improve your overall athletic performance.
I play golf frequently. How can I be helped?
Dr. James will break down the golf swing a little easier and determine where a person's biomechanical dysfunctions are and what can be causing pain in the golf swing and how to fix it.
His patients typically ask for help with their golf swing and often have complaints of pain that accompanies their swing. Dr. James can address pain in the spine, elbow, wrist and neck. Dr. James can also analyze your swing, and we invite you to bring a golf club so we can get the best possible idea of the problem. If you don't want to bring your own club, we have plenty at the practice for you to use.
How long until I feel better?

Because every patient is unique and injuries vary, it's difficult to say. However, we promise to devise a care plan that aims to get you back into the sport you love as quickly as possible.
What is TPI certification?

The Titleist Performance Institute has certified professionals in more than 50 countries around the world, helping golf players of any skill level improve their game with a better understanding of the body-swing connection. TPI (Titleist Performance Institute) does not believe in one way to swing a club, but rather an infinite number of swing styles. But, we do think there is one efficient way for every player to swing and it is based on what the player can physically do.

Sports Chiropractor Palm Beach Gardens, North Palm Beach, Juno Ridge, Cabana Colony FL | (561) 775-9111