About Us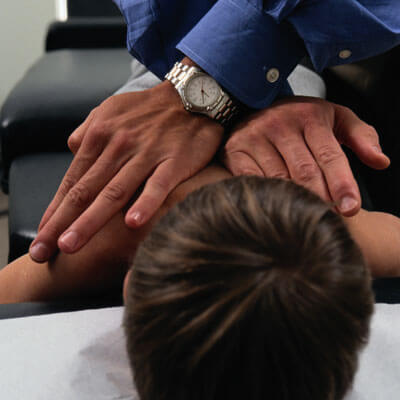 Welcome to PGA Chiropractic Health Center! We're delighted that you've taken the time to get to know us. At our chiropractic care center, you'll feel right at home. Our friendly and laid-back practice environment is the ideal place to heal. Here, you'll see other patients who are smiling and happy because they're getting fantastic results!
Our Services
We offer a suite of natural health-promoting services to optimize your health. Chiropractors Dr. James Cima and Dr. Edward Sparks and their team provide high-quality service and care at every visit.
Whether you're looking to get out of pain, have more energy to play with your grandkids or adopt clean eating habits, we can help you.
As a one-stop health care practice, you can take advantage of the following services:
Auto Accident Care
Athletic Performance Care
Chiropractic Care
Dry Needling
Golf Performance Care
Class IV Laser Therapy
Massage Therapy
Nutritional Counseling
Physical Therapy
Weight Loss
Blood Test Evaluations
Providing Modern Care That Gets Results
Before we can provide a personalized care plan, our doctors will perform a comprehensive exam to determine the cause of your pain. Then we will devise a care plan that will include chiropractic and other therapies.
We use state-of-the-art equipment that is certified and calibrated consistently so you can be confident you'll get the best possible results.
Get Customized Programs to Do at Home
Because we want all of our patients to be active participants in their care, we provide customized stretching and exercise programs. Dr. James has advanced training in rehabilitation and will personalize your gym or home workouts so as not to worsen current injuries or create new ones. You will never get a pre-printed brochure or paper that is generic. Customized translates to results!
MEET THE DOCTORS »
Book an Appointment
Contact our Palm Beach Gardens office today to book a convenient same-day appointment! We take insurance and accept walk-ins.

About PGA Chiropractic Health Center | (561) 775-9111