Meet Dr. Edward Sparks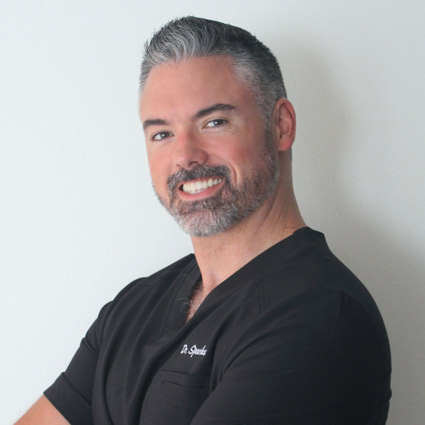 Dr. Edward Sparks, originally hailing from Loudoun County, Virginia, enlisted in the United States Air Force shortly after graduating from high school. During his time in the service, he was a Bioenvironmental Engineer and gained experience in conducting health and environmental assessments in order to manage and reduce health risks to personnel through preventative medicine. After deciding to pursue a career in health care, he separated from the Air Force and went to West Virginia University's School of Medicine where he completed his Bachelor of Science in Exercise Physiology.
Thank you so much! Dr. Sparks is really excellent in treating my fibromyalgia with
deep tissue massage, laser and adjustments!"Tara A.
Obtaining a Chiropractic Education
Following his undergraduate studies, he then turned his sights on a career in Chiropractic and obtained his Doctorate from Palmer College of Chiropractic. Dr. Sparks has applied his proven expertise and ongoing professional development to meeting and exceeding all objectives put before him. He is committed to providing education and leading by example for his patients to live an all-around healthy lifestyle, from nutrition to therapy.
Experience the positive effects of safe and effective chiropractic care. Contact us today to schedule an appointment!

Dr. Edward Sparks | (561) 775-9111