Meet Dr. Natalie DeJesse
Understanding the Power of Chiropractic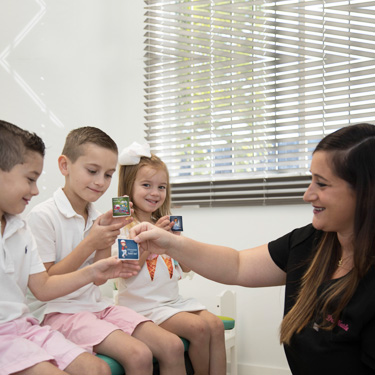 While Dr. Natalie was growing up, chiropractic was an ever-present part of her life. Her father, Dr. James Cima Sr., is a chiropractor. If she was hurt or sick, she got adjusted. As a teenager, she worked in her dad's office each summer. It was there that she first realized the impact chiropractic could have. Some people would get wheeled up to the sixth-floor office, then be able to walk out on their own.
A little boy who was having multiple seizures a day was one particularly influential patient. Within three months of chiropractic, the seizures were gone. Dr. Natalie decided she wanted to help people just like her dad did.
Deciding to Work With Moms and Kids
During her undergraduate education, Dr. Natalie was a dance major. Dance has long been a part of her life. It was during these years that her father first began to teach her about different muscle groups and proper movement. In college, a mission trip to Canada led her to work with disabled and underprivileged children. These beautiful, loving souls who had scoliosis and other conditions made Dr. Natalie decide that her future was taking care of children.
To earn a Doctor of Chiropractic, Dr. Natalie attended Palmer College of Chiropractic in Port Orange, Florida. It was there that she studied pediatric and prenatal chiropractic. Her skills were further honed by attending seminars and going on a mission trip. Fiji was her chosen destination. There, she adjusted numerous children, providing free adjustments in schools.
EXPLORE CHIROPRACTIC »
A Family-Oriented Life
Dr. Natalie is kept busy with three children, two boys and a girl. They're all under regular chiropractic care. They've had ear infections, flu and other common ailments that have been dealt with holistically. She is a member of the International Chiropractic Pediatric Association and is associated with The Cradle Coach and The Cradle Coach Academy. Dr. Natalie and her family are active members of Family Church.
If you're wondering what chiropractic care can do for you and your loved ones, contact PGA Chiropractic Health Center today! We have same-day appointments and are open late.

Dr. Natalie DeJesse Palm Beach Gardens FL | (561) 775-9111