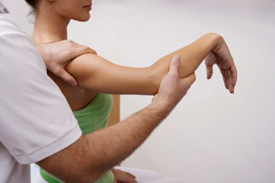 Discat plus is a joint formula that is proven to improve joint structure by reinforcing articular cartilage that gets worn away by fault biomechanics. Discat plus boasts a perfect blend of glucosamine and chondroitin along with other essential nutrients to improve joint health.
As with all glucosamine supplements, one must take faithfully and for at least 3 months before you see a benefit. It will improve the structure of the joint.
Mobility plus
Now for the mobility I recommend mobility plus Mobility plus by HHP is a breakthrough formula designed for active adults who don't want to slow down or reduce their ability to perform athletic tasks-from walking to extreme sports. It promotes healthy joint fluid and synovial membranes, supports joint mobility, and helps support cytokine and eicosanoid balance. As you get older your joints do "dry up" and the only way to lubricate them is by either taking this kind of supplement or getting Hyaluronic acid injections into the knee. This product allows you to forgo the injections and just take a capsule twice a day.
If you have any questions please give us a call today!