There are many misconceptions about chiropractic care. One of the biggest concerns new patients have shared is that they've heard chiropractic care takes a very long time to help.
You know that saying, 'once you go, you always have to go.' Most believe that you have to keep going to a chiropractor to reach your desired health goals and to continue meeting them.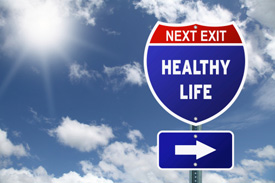 Let's set the record straight…
Short Term vs. Long Term…It's up to You!
Before getting started with your care we'll discuss your goals, costs and available alternatives. If you decide chiropractic care is right for you, we'll get started.
Short Term. We begin care with a short-term care plan; focusing on the things we need to do to meet your desired goals, which most often is pain relief.
Check-Up. Once we've addressed the short term goals, we'll reevaluate your health to understand how you've progressed and changed throughout the duration of your care. Many times we've seen incredible results in just a short period of time.
Long Term. If, after the check-up, you still have long-standing healthcare goals, we'll make suggestions to help you meet them.
We focus on your healthcare needs and your goals and do everything we can to provide the best possible care. The choice is always yours. Your health is in your control. We're just here to help!
Just give us a call today to see if chiropractic care can help you.