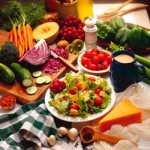 Hungry for new dining out choices?
Palm Beach Gardens is brimming with a smorgasbord of fantastic restaurants to please every palate and budget. Here are some of my top picks:
Taco Chula: If you're looking for fresh, authentic Mexican food that's made to order from scratch, look no further. This brand-new restaurant features flavorful dishes served flash fast. It's the perfect lunch spot to grab some light and delicious choices to fuel the rest of your day.
Christopher's Kitchen: This vegetarian eatery serves surprisingly filling and satisfying grain-and-veggie-based dishes that are all made from scratch. The restaurant features different offerings throughout the week.
Kabuki: This Japanese restaurant is one of my quick go-to places for dinner. The portions are generous and loaded with veggies, which are anti-inflammatory, and quality meats. Chinese food is also available to offer even more variety.
If you don't feel like cooking tonight, check out one of these or the many other excellent restaurants in Palm Beach Gardens!