We were once asked, 'what is your favorite type of patient you see most?' After thinking about this, I realized that each patient represents uniqueness. My favorite patient is not really a patient at all.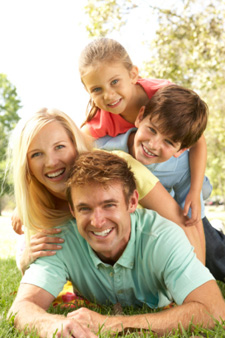 So, what is my favorite type of patient? Well… your entire family.
Helping a father better perform at his job or relieving mom of her back pain from picking up the children is what being a Chiropractic Physician is all about for me. I enjoy helping children through their growing pains or injuries.
Children respond well to care and it brings joy to me and my staff to see them always smiling and laughing around our office. I find it most rewarding to help children grow up and enjoy a healthy life.
Helping the Community Grow Strong and Tall
Seeing families is what makes us feel like we're on track to building a healthier, stronger Palm Beach Gardens community. Through our high standards of care and desire to see everyone live their best life, we find that helping families is a great start.
Here at PGA Chiropractic Health Center seeing the dynamic of a family getting wellness together with chiropractic care is what really brings a smile to our faces.
Lead your family by example and show them how chiropractic care can help them lead a happy, healthy life! Rally the troops and stop in for care together! Call us today!